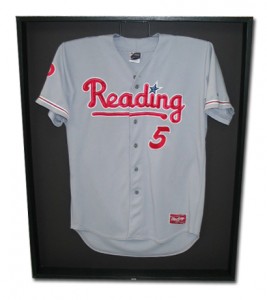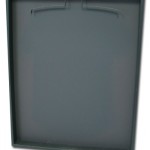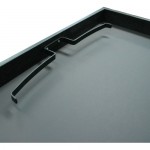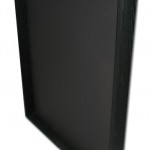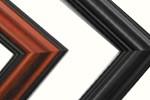 Whether it's hanging your signed jersey of your favourite athlete or your vintage signed leather jacket worn by Marlon Brando in the movie The Wild One, our display boxes are sure to showcase and preserve your collectables for years to come.
Delicately made with our MT242 Black moulding, this case has a depth of 2 7/8″ and an overall dimension of 32″ x 40″. Our case comes standard with regular glass (customer can opt for Non-Glare, UV, Art Glass or Plexiglass instead for an extra fee) ,Wall Buddies and jersey hanger.
Colours available: Black or Mahogany
Be sure to ask your sales rep or our in house sales team about pricing.
| | |
| --- | --- |
| SUDCG-500 | Wallmount Display Case 32×40 |
| SUDCNP-501 | Display Case Non Glare Plexi 32×40 |
| SUDCRP-502 | Display Case Regular Plexi 32×40 |